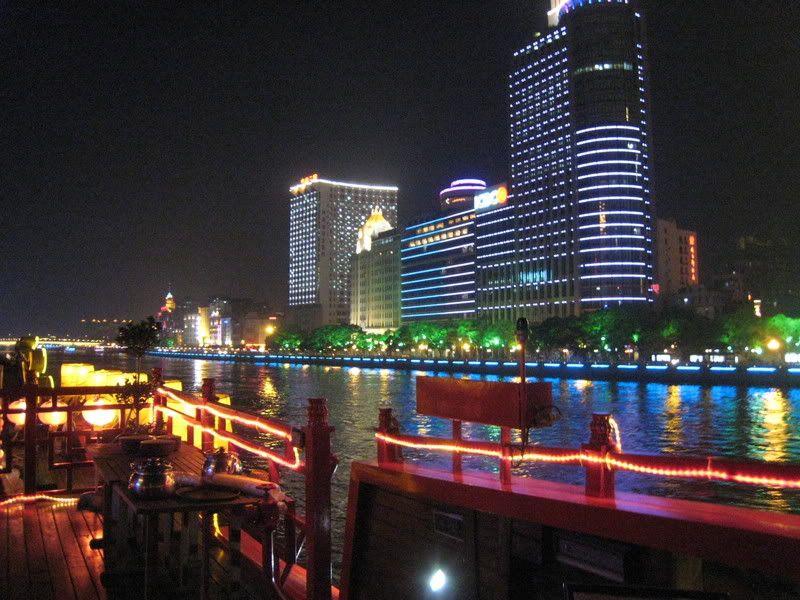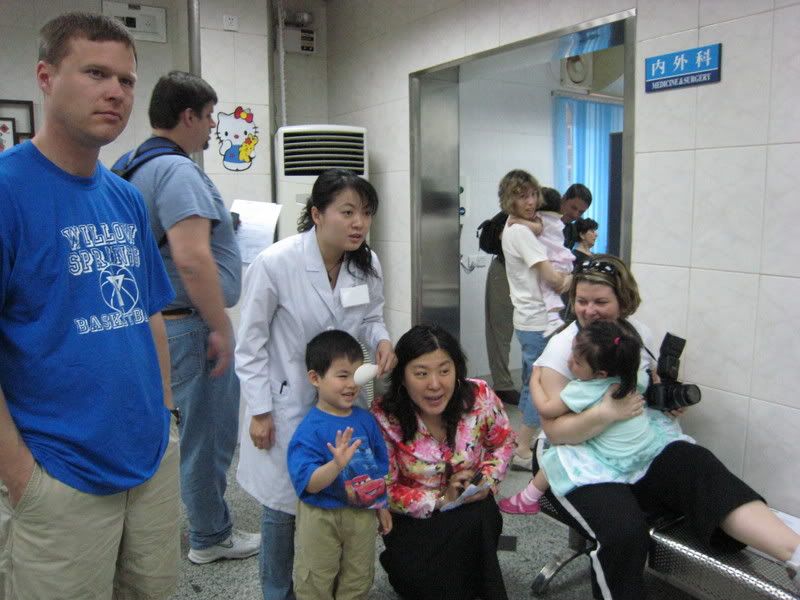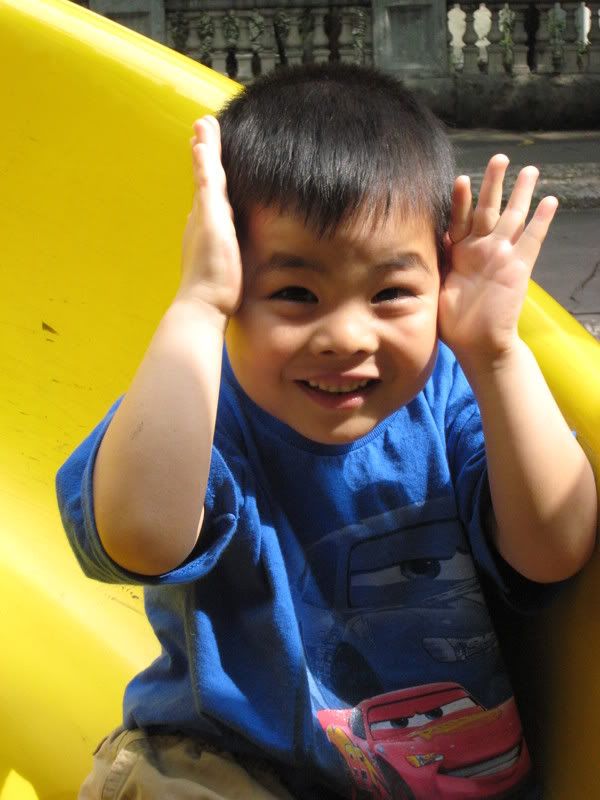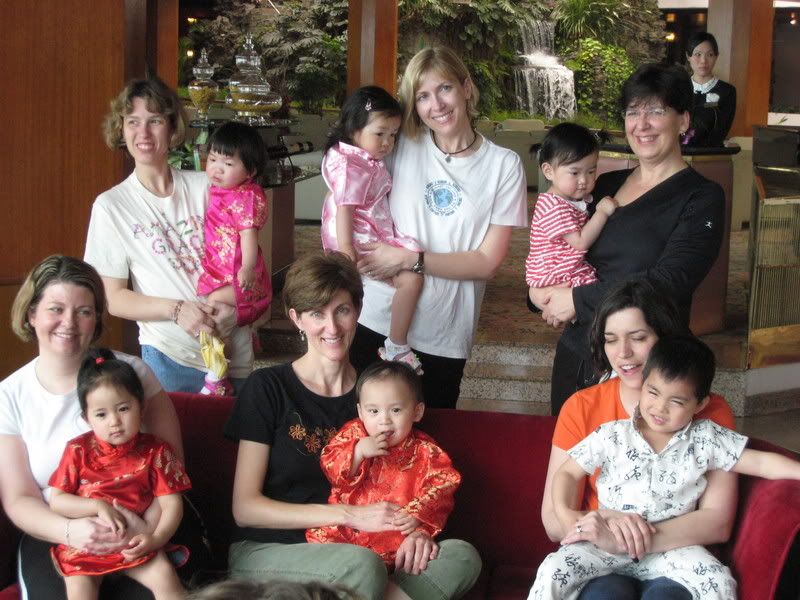 Benjamin passed his medical exam today - not a shock, but certainly a relief. We had a good time at the doctor - can you imagine - it was a doctor's office with no waiting - we saw 3 doctors in less than 30 minutes. We stopped by the park on the way back to the hotel today - there were lots of schoolkids out - they were on rollerblades, scooters, and skateboards. Can you imagine the liability issues? No helmets anywhere to be seen and the kids were having a great time. We had our red couch photo where all the new kids have their picture taken together - The babies in the group were not interested and Benjamin looked like he couldn't believe he had to sit by those kids - We got some funny photos though. We went on a Pearl River cruise tonight - It was really nice - it was a dragonboat and the view from the boat was great. Benjamin is doing well - What we have learned on this trip so far is:
1: Benjamin still is really worried we aren't taking him home.
2: He does not want to share a room with Wesley - he wants to sleep in our room.
3: Claire is 3 years old - It is hard to be 3 - the whole world is against you - just ask her.
4: We drank no Coke today, things were better this way!
5: When the shops around here aren't busy you can get some great deals. Not many families left here - since the trade fair is next week and people were ready to bargain.
6: Benjamin + Chinese Power Rangers video = Power Ranger Benjamin (maybe not such a good idea!)
7: I can't think of #7 - It is getting late.
Hope you enjoy the random pictures for the day.